we're Glad you've found us...
st peter's church
aylesham
You have found the Parish church of St Peter's Aylesham in the Church of England Diocese of Canterbury
Online services only at present:
​
​
An online service is on Facebook and YouTube at 10.30am.
Sunbeams Soft Play, Youth Group and Seniors Lunch Club have ceased until further notice.
Hire for private parties is not available.
See, I am doing a new thing! Now it springs up; do you not perceive it?
I am making a way in the wilderness and streams in the wasteland.
Isaiah 43:19
Church service is online on Facebook and YouTube at 10.30am.
​
Regular groups and activities are not running.
​
No private party hire is available at present. View our latest services on YouTube or Facebook.
Sunday 10.30am - Service of the Word
A 30 minute service with songs, scripture, sermon and prayers.
​
​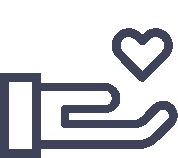 "Whoever is kind to the poor lends to the Lord,
and he will reward them for what they have done."