we're Glad you've found us...
st peter's church
aylesham
The church IS open for a 45 minute service at 10.30am on sunday
​
social distancing and hygiene precautions are in place
pLEASE BRING YOUR OWN FACE MASK
You have found the Parish church of St Peter's Aylesham in the Church of England Diocese of Canterbury
See, I am doing a new thing! Now it springs up; do you not perceive it?
I am making a way in the wilderness and streams in the wasteland.
Isaiah 43:19
Church opening times:
The church is open for a 45 minute service at 10.30am on Sunday.
Social distancing and hygiene precautions will be in place. Please bring a face mask.
Sunday Club for children is on during the service.
​
The usual online service will also go out on Facebook and YouTube at 11am for those who are unable or would prefer not to attend.
​
Some regular groups and activities are not running.
​
Youth Group is scheduled to restart on 16th September.
​
No private party hire is available at present. View our latest services on YouTube or Facebook.
Sunday 11am - Service of the Word
A 45 minute service with songs, scripture, sermon and prayers.
​
​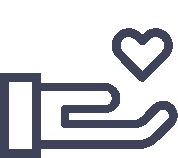 "Whoever is kind to the poor lends to the Lord,
and he will reward them for what they have done."